Quinten Health will speak at DIA Europe 2023 at the Congress Center Basel, Switzerland.
Quinten Health will animate a Live Session about "Faster and smarter clinical development using disease and care simulation" on Thursday, March 23, 2023, from 12.20pm to 1.20pm in Kairo 1-2 (Ground Floor).
The panel will be composed of 3 speakers with Billy Amzal (Quinten Health), Olivier Luttringer (Novartis), and Cécile Ollivier (C-Path Institute) and moderated by Alexandre Templier (Quinten Health).
Want to know more? Come and meet us at BOOTH #75.
Join us at the Live Session from 12.20pm – 1.20pm CET on March 23, 2023, Room Kairo 1-2 (GF)!
Live Session description
Over the past decade, regulators and payers have increasingly relied on RWE to drive their decisions. The need for impactful Real World outcome projections is more and more prominent : How to extend current clinical evidence to long-term effects? How to anticipate RW impact at the R&D stage? How to forecast medical and economic RW value for drugs in development?
Current approaches fail in anticipating RW outcomes years before launch. The leverage of AI/ML allows to deliver reliable projections of trial patients into the real life, with AI-powered predictive disease and care models federating information from both trial and RW Data. Such simulated cohorts open new and original opportunities to simulate future compounds, emulate trials, project long-term benefits & risks and predict public health impact. A panel of industry leaders and regulatory experts will discuss current status of the science, and the value that can be already captured by accelerating and de-risking innovation for better outcomes.
Introduction to the session
Speaker: Alexandre Templier, Quinten Health (moderator)
12.20pm – 12.24pm
Part 1: Challenges and opportunities for precision medicine – disease and care modeling as enabler of integrated evidence
Speaker: Olivier Luttringer, Novartis Pharma
12.24pm – 12.37pm
Description of barriers and opportunities for integrated and meaningful evidence generation will be described in the context of informed decision-making throughout clinical development, with the articulation of case studies to illustrate on how drug and disease modeling could enable precision medicine development.
Part 2: Bridging the efficacy-effectiveness gap via real-world patients simulations
Speaker: Billy Amzal, Quinten Health
12.37pm – 12.50pm
The way from vision to impact will be described, showing through success stories how reference Real-World patients simulator development can be used to bridge the efficacy-effectiveness gap by combining AI/ML and predictive modeling and federating multiple RCT and RWD sources.
Part 3: Is the regulatory system ready for faster and smarter clinical development using disease and care simulation?
Speaker: Cécile Ollivier, Critical Path Institute, Europe
12.50pm – 1.03pm

Regulatory systems can be key users, enablers but also hurdles in the path from isolated projects to best practices and guidelines. Panelist will address the regulatory standpoint through key questions such as What is the role of regulators in the use, development and validation of such precompetitive models? The value of such tools to regulators? Which kind of data should be used ?
Questions & Answers
All speakers
1.03pm – 1.20pm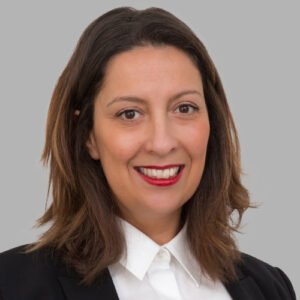 Cécile Ollivier
Senior health engineer with 15 years of global drug development experience in children & rare diseases.
Cécile joined C-Path as scientific director, prior to C-Path, she was with a medtech company for 2 years and scientific officer in the Paediatric division of Science & Innovation at EMA for 12 years where Cécile has been leading the EMA extrapolation strategy and was an expert for the ICH E11(R)1 guideline.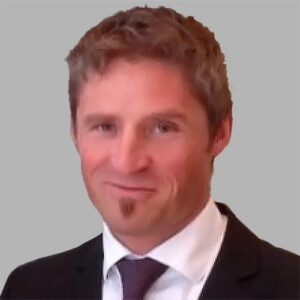 Olivier Luttringer
Global Head, Advanced Quantitative Evidence, Global Medical Affairs at Novartis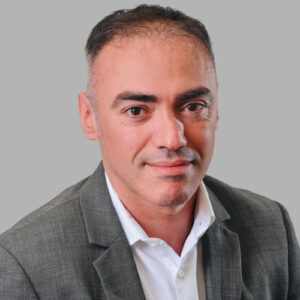 Billy Amzal is a mathematical engineer from Ecole Polytechnique and holds an award-winning PhD in Bayesian Optimal Design. Over the past 20 years, Billy has developed quantitative methodologies to inform strategic decision-making in healthcare. Prior to joining Quinten Health as CEO, Billy led the model-based drug development at Novartis. He then headed analytical/data science groups with various public health agencies. Billy acts as data science, Bayesian statistician and predictive modelling expert for public Health Authorities (EFSA, ANSES, WHO, Gates Foundation). He has led hundreds of RWD projects, authored 100+ publications, defended/submitted 100+ regulatory and reimbursements dossiers, and led 100+ data modelling or ML projects.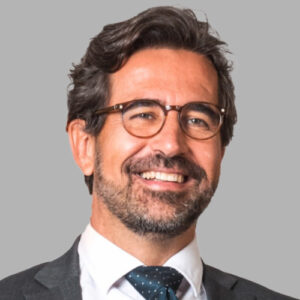 Alexandre Templier has been working in the field of Life Sciences for more than 27 years. Passionate about information technologies and AI-driven computer-assisted decision-making in complex environments, Alexandre has dedicated his professional career to improving healthcare products and medical practice through Real World Data analytics and AI. Co-founder of Quinten and President of Quinten Health, he is particularly involved in the development of Quinten's activities within the healthcare sector (including projects for industrial companies, healthcare providers, research institutions, and healthcare regulatory agencies). Alexandre was associate professor at Ecole Nationale Supérieure d'Arts & Métiers Paris Tech from 2001 to 2013.